Cary, NC — Shakela Featherson, a Cary resident and young professional known to her family and friends as, "KeeKee," recently succumbed to COVID-19, passing away at age 36.
One of the many groups KeeKee enjoyed the company of was her gym family. While living in Cary, she was a member of Iron Tribe Fitness (now Ignium Strength and Conditioning) and CrossFit Brave. This Sunday, the folks at Ignium are putting together a special memorial workout event in her honor with a fundraising component to it.
"KeeKee was loved by so many in our community, and we can't think of a better way to celebrate her life than by dedicating a special workout in her honor. This event is sure to be as fun as KeeKee, and it will also be a way to give something back in her memory," said Pamela Emel, a friend of KeeKee.
Join the Memorial Workout: October 17th
The benefit workout will be taking place at Ignium Strength & Conditioning in their downtown Cary space. A registration donation fee of $36 (KeeKee's age at passing) will be collected and all proceeds will be gifted to her family for future education expenses of KeeKee's nieces and nephews.
"To know KeeKee was to love her and be inspired by her. She was a truly generous soul who always did for others, most especially her family," said Emel.
The workout is set for 1 PM on Sunday, October 17 at Ignium Strength & Conditioning—located at 329 North Harrison Avenue. To register for the workout or make a donation, click the join button here.
A Life Full of Love, Family & A Giving Spirit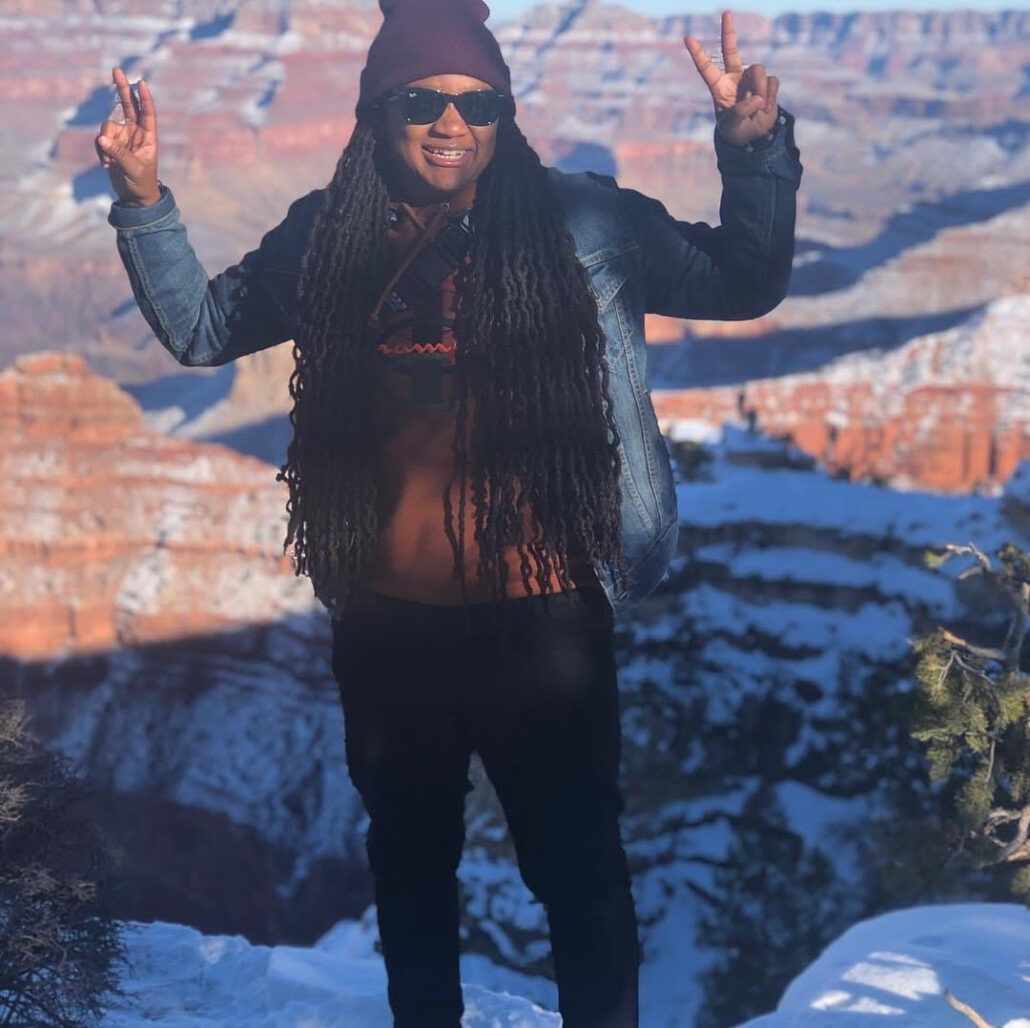 Those who knew KeeKee were truly inspired by the devotion that she showed to all her friends and family from a young age. KeeKee grew up over an hour south of Cary in Bladenboro, NC.She went on to pursue her educational goals at UNC-Chapel Hill where she earned her B.S. degree in African American Studies and Computer Science. Then, she went on to also retain a Master's degree in Information Technology from Purdue University Global.
KeeKee had the mentality that anyone could be anything they dream to be. She especially shared and encouraged this mentality with young black girls. She always had a passion for helping and giving to others, especially to children and those from her Bladen County community. The following are just a few examples of her character in action,  provided by those close to her.
During the pandemic, KeeKee started a virtual fitness group for members of her community, including free workouts and all Kee-Kee ever asked was for them to be dedicated. She wanted them to be healthy and it was an outlet especially during the beginning of Covid 19. She really wanted to bring awareness of fitness to the African American community, used the tagline #HealthisWealth.
To encourage her strong belief in education, she purchased bikes and would raffle them off on Facebook at back-to-school time. To get into the raffle drawing, parents had to show a picture of their kid getting ready for school, going to school or taking part in schooling from home.
To build positivity, she also raffled pools on Facebook. In this case, to enter the drawing, parents had to submit a picture of their kids doing something positive.

When Hurricane Florence was predicted to hit her hometown of Bladenboro, she opened her house in Cary to anyone seeking refuge from the storm.

She sent graduation cards with a little money for college to all the 2020 HS grads she knew and encouraged her friends to do the same.
At the beginning of the COVID quarantine, via her social media, she gave money to essential workers to buy lunch. This sparked a movement among some of her friends where they did the same or donated additional money for her to give away.
KeeKee was always family first, and her family went well beyond blood relatives. She had a loving and caring spirit for her fellow man and she ensured her family was well taken care of. She believed in living life to the fullest, a lesson she embodied for many of those around her.
She truly had a passion for giving and encouraged others to follow suit, often saying, "Well, I can't take it with me" as she contributed to her community.
"Her friends benefitted from how supportive she was. If I told her something I was excited about, it was almost like she was more excited for me than I was for myself," added Emel.
Whether you knew KeeKee personally or are hearing her story now for the first time, all are welcome to register for the Sunday workout or make a donation in her honor.
Note: For any social media posts, the family and friends of KeeKee have created the hashtag: #LLKEEKS, symbolizing the phrase, "Live Like Keeks." 
---
Story by Ashley Kairis photos courtesy of Kee-Kee's friends and family.
All the Cary news for the informed Cary citizen. Subscribe by email.
https://carycitizen.news/wp-content/uploads/2021/10/KeeKee-Featured.jpeg
505
1080
Ashley Kairis
https://carycitizen.news/wp-content/uploads/2020/03/cc-news-logo-450.png
Ashley Kairis
2021-10-12 10:01:33
2021-10-12 10:07:43
Local Gym Honors Life of 36-Year-Old Member this Sunday