Cary, NC — Karen Carter, the District 9 representative on the Wake County Board of Education, was sworn into her new role alongside the other 8 board members on December 1, 2020.
As a way to connect with the people of district 9, which covers much of Cary, Carter has started up a blog to provide updates about meetings, upcoming events and important issues. The following are her latest entries published on December 11 and 18, 2020 and January 1, 2021.
December 11, 2020: Orientation, Training & Visits
This week involved a variety of activities. I was able to complete the WCPSS new board member orientation. I met with a wide range of divisions: Academic Advancement, Chief of Staff and Strategic Planning, Chief of Schools, Technology Services, Communications, Administrative Services, Superintendent, and Operations Support. Additionally, I completed 2.5 hours of ethics training.
On Thursday, I had the honor of visiting the Connections Academy. Ms. Roberts and the remainder of the staff are doing amazing things with a great group of students. I'm looking forward to meeting more staff, students, and families by participating in a family engagement event.
Today I visited Salem Elementary and Salem Middle. Both Mr. Evans and Ms. Boshoff have excellent staff adjusting and providing our students with unique learning opportunities. Letterland Bingo or art class outside anyone?
This upcoming week, I have multiple school visits scheduled. Also there are several types of board meetings on the calendar. Please remember you can view the open meetings on the WCPSS YouTube Channel.
Monday, December 14th, at 2 pm-Student Achievement Committee-Agenda
Monday at 3 pm- Special Called Work Session-Agenda
Tuesday, December 15, at 3 pm- Work Session- Agenda
Tuesday at 5:30- Board Meeting- Agenda
Wednesday, December 16th, at 3 pm- Safety and Security Committee- Agenda not available.
December 18, 2020: Work Session & Board Meeting Recaps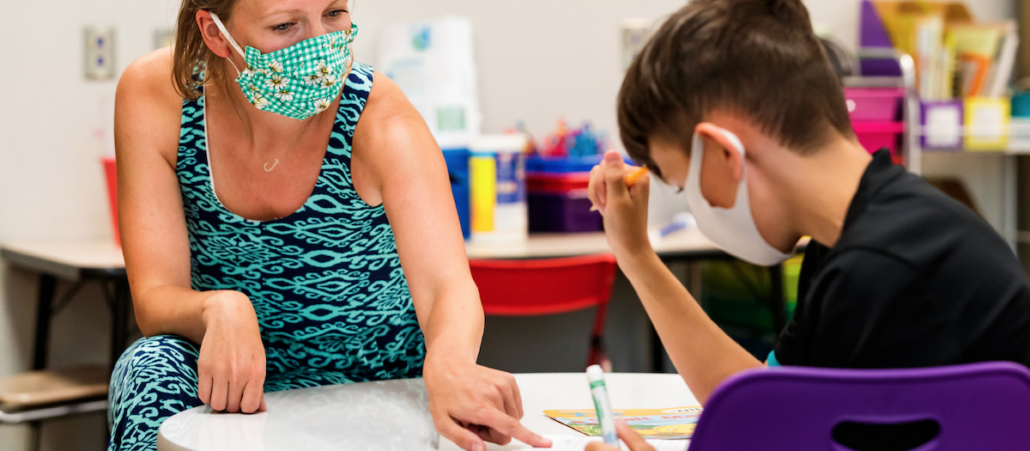 This week included multiple meetings and school visits. I want to thank the administration and staff at Briarcliff Elementary, Kingswood Elementary, Reedy Creek Middle, Northwoods Elementary, Cary Elementary, and Adams Elementary.
It was an honor to see these schools, staff, and students in action. From robotics, snakes, gingerbread houses, hand painting, and movement breaks to creative writing, these schools are doing amazing things. The positive impact on students is powerful. I appreciate all the work being done. Thank you!
I'm thrilled to announce a new signup. I spoke with WCPSS staff about a way for families to receive notification of upcoming board meetings. I'm very appreciative as they responded quickly. Signing up is a great way to stay informed and encourage more communication and collaboration.
On Monday, December 14th, we had two meetings: the Student Achievement Committee Meeting and the Special Called Work Session.
Student Achievement Committee Meeting 12/14
Special Called Work Session 12/14
The video of the meeting can be viewed online.
Staff presented an update and proposal to the Board including a review of the established consideration that are informing district decisions: New and/or additional information or Executive Orders from the Governor, collaboration with and learnings from state/local health officials and the ABC Science Collaborative, and monitoring implementation of our district's current plan and programming. Dr. Benjamin from the ABC Science Collaborative also presented information. View the full presentation.
There was discussion about staffing concerns and ways to address those concerns including reaching out to current substitute teachers, collaborating with community members wanting to help, and considering if we need a creative sub recruitment plan.
EOCs and CTE Assessments were addressed as well. Families may submit a request for a medical exemption. They can also delay taking the exams until 2nd semester (by the end of June). The scores count for 20% of grade; however, the scores will be curved, if needed, so the student's class grade is not harmed by the score.
On Tuesday, December 15th, we had two meetings: the Work Session and Board Meeting.
Work Session 12/15
View the full meeting online.
The Office of Student Assignment presented an additional year-round application school for families assigned to a portion of the Wakefield Middle School base attendance area. View this specific presentation.
Superintendent Moore and staff presented information related to WCPSS return to in-person instruction. Please note: WCPSS will be hiring 13 additional contracted staff to assist with contract tracing, confirming positive cases, call center, and data assistance. In addition, staff provided information about the Virtual Academy registration numbers for the second semester. View this specific presentation.
Board Meeting 12/15
On Wednesday, December 16th, we had a Safety and Security Committee Meeting.
Safety and Security Committee Meeting 12/16
Watch the full meeting.
Staff provided a summary of the Fall 2020 School Resource Officer/Bike Patrol Officer Survey results from parents, staff, students, and community members.
Staff provided a high-level overview of Restorative Practices and Peacebuilders.
As we begin our winter break soon, I want to wish everyone a Happy Holidays. I hope you all take time to relax and stay safe.
January 1, 2021: First Meetings of the Year Upcoming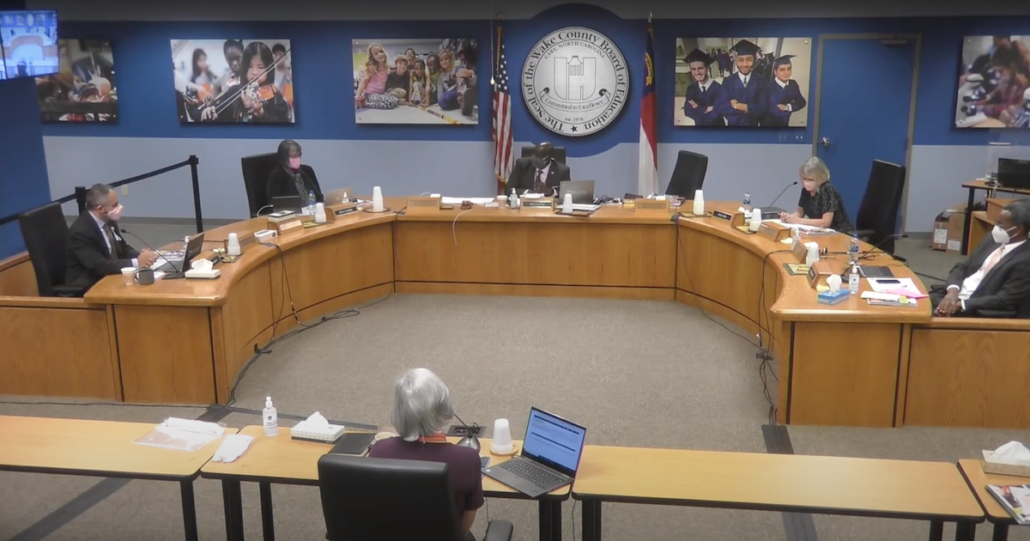 Happy New Year! I hope everyone has taken time to relax over the holiday break.
Earlier this week, I was able to complete the North Carolina School Boards Association's Core Training. The 12 hours of training included:
Leadership — basic dos and don'ts, board and superintendent roles and responsibilities, school finance, and school board liability,
Advocacy — board members' advocacy work, update on current legislative issues, NCSBA's member-approved legislative agenda, and tips on effectively engaging legislators, and
School law — NC's open meetings and public records law, entering and amending contracts, the board's oversight role in personnel and finance, maintaining legally-compliant policies for schools, required ethics training, and parliamentary procedure.
Remember you can now sign up to receive an email to alert you of upcoming board meetings. All you need to do is complete this Google Form. Please take advantage of this exciting new feature.
This upcoming week, we have two meetings scheduled. Both of these meetings will be live on the WCPSS YouTube Channel:
Tuesday, January 5th at 4 PM – Work Session; view the agenda.
Tuesday, January 5th at 5:30 PM – Board Meeting; view the agenda.
If you are interested in submitting public comments, you have two options: written and video. You have until noon on Tuesday, January 5th, to
submit your comments
.
https://carycitizen.news/wp-content/uploads/2020/10/Back-to-School-COVID.png
525
1200
Community Contributor
https://carycitizen.news/wp-content/uploads/2020/03/cc-news-logo-450.png
Community Contributor
2021-01-04 13:16:01
2021-01-05 11:12:11
Karen Carter: School Board Wraps Up 2020