Cary, NC — This was another light week for me.
Monday – Preparations for the Upcoming Town Council Meeting
I attempted to contact each council member to hear of concerns or questions they may have had about the Thursday council meeting agenda. Since the agenda was very light there were no questions. Later in the day I met with directors and management to go over the agenda items.
Following the agenda meeting I, along with Mayor Pro-Tem Frantz, met with the town manager. Some of the items discussed included the trailer park issues East of Maynard, the future multi-purpose recreation center, a future huge redevelopment that hasn't been made public yet, items for the council-staff retreat in March, and a potential land purchase. Our meeting lasted a little less than an hour.
Thursday – Epic Games Correction & Canceled Town Council Meeting
The town was contacted by a representative from Epic games about an incorrect statement I made in my blog a few weeks ago. The statement I made was:
"In the development update we were told that Epic Games is expanding. They considered other global and local locations but eventually decided to stay in Cary. They will create a three-story building at Dillard and Jones Franklin that includes below ground parking. The expansion will include the hiring of 1700 new employees."
This was incorrect because they are not hiring new employees. A correct statement would be:
"In the development update we were told that Epic Games is expanding. They considered other global and local locations but eventually decided to stay in Cary. They will create a three-story building at Dillard and Jones Franklin that includes below ground parking. The new expansion will accommodate more than 1700 employees."
I apologize for my misunderstanding. Epic Games is a great company and I am so glad they are in Cary. I look forward to their future success and growth and maybe one day they will be hiring more people.
Later Thursday I was contacted by the town manager about the severe storms that moved through Cary that was causing power outages and flooding. As a result we decided it would be in everyone's best interest to cancel the council meeting especially since there were only two public hearings and no other items. All items will be moved to the February 20th council meeting.
Town Manager's Report
The town manager, Sean Stegall's, report for this week included:
Bidding for Future NCAA Events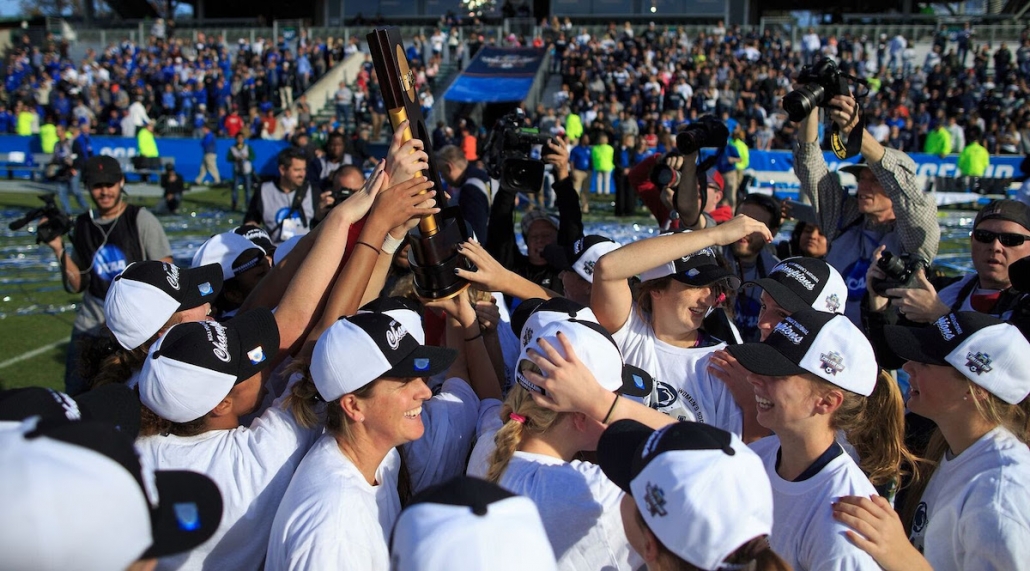 Cary has submitted 23 bids for various NCAA championships for 2022 through 2026. This was a collaborative effort between Cary staff, Mayor Weinbrecht, University of Mount Olive, William Peace University, UNC-Chapel Hill and the Greater Raleigh Sports Alliance. Participation in this bid cycle is essential to bringing multiple elite collegiate sporting events to Cary in future years and to maintain and grow the economic impact of Cary's Sports Venues. We submitted bids to keep the Men's and Women's College Cups at WakeMed Soccer Park and the DII Baseball Championships at USA Baseball National Training Complex as well as bids for DI Women's Lacrosse, DII Men's and Women's Basketball Festival, DIII Softball and DIII Field Hockey. The NCAA will announce site selections on October 23, 2020.
Indoor Sports Facility
In anticipation of next week's planned votes and the citizen interest that will come your way, we've created a project web page about our response to Raleigh/Wake County's RFP.
Storm Report
Yesterday's high winds and heavy rainfall (2.5-4 inches in some areas) left the town soggy with some areas more significantly impacted than others. Between 311 calls and direct emails, staff received numerous inquiries regarding stormwater issues. Fortunately, all of the concerns are with yard and street flooding; none of the callers to date have reported structural flooding.
For those citizens who experienced the unfortunate and surprising sight of intense runoff flowing over their yards and in the street, stormwater and public works staff are responding to their concerns individually. The many pictures citizens included with their emails help us better understand not only the impact to their property and our community, but potential causes, so that together we can address the circumstances. No issues were reported at the downtown locations identified as vulnerable and more recently addressed with corrective actions.
White Oak Creek Greenway Trailhead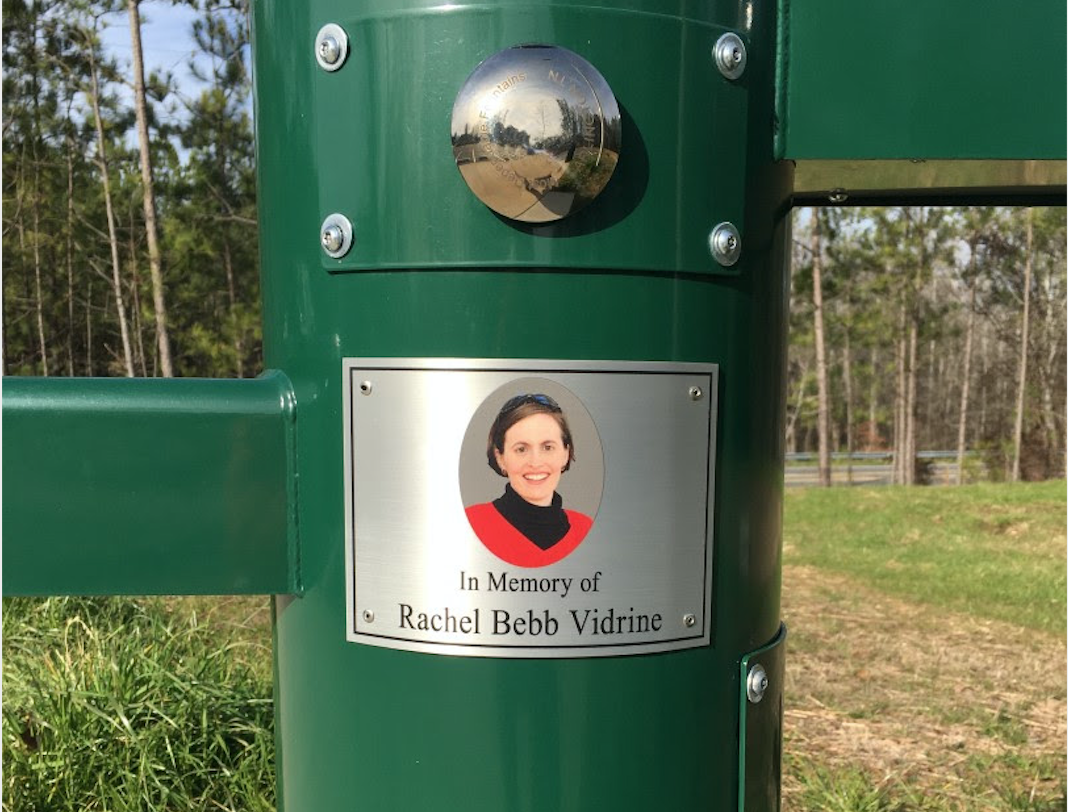 With the completion of the White Oak Creek Greenway Trailhead located off Green Level Church Road near Roberts Road, users now have access to 22 parking spaces that facilitate a greenway connection to White Oak Creek Greenway and ultimately the American Tobacco Trail. Additionally, Gary Franks, a frequent user of Cary's greenway system, approached the Town concerning giving a memorial water fountain under the Town's Legacy Gift Program.
Working together with the donor, staff determined that the White Oak Creek Greenway Trailhead would be a favored location to install the water fountain. Mr. Franks presented a check to cover the total cost of the purchase and installation of the fountain. Working with the vendor, a plaque in memory of Rachel Vidrine was incorporated as a part of the fountain. Mr. Franks and friends of Ms. Vidrine held a small celebration in December to commemorate the gift and remember their friend.
Quasi-Judicial Case at ZBOA
The Zoning Board of Adjustment (ZBOA) conducted a Quasi-Judicial Hearing for James Grove at Alston Town Center (19-DP-6076) at its meeting on February 3. James Grove is a proposal for a new 183-unit townhome development within Alston Town Center, located along Alston Avenue and I-540. The board unanimously approved the case, conditioned upon Town Council approval of annexation case 19-A-17. At its next meeting on March 2, the board will adopt the written resolutions for the case. ZBOA decisions are subject to review by superior court if petitions for review are timely filed.
Reclaimed Water Holiday
Starting Monday, February 10, Cary will begin its annual 10-day maintenance shutdown of the reclaimed water system, also referred to as the "reclaimed water holiday". The scheduled shutdown provides an opportunity to perform routine maintenance of the system while irrigation and reclaimed water demands are minimal.
Cary's 867 reclaimed water customers who were notified of the shutdown schedule also have a valuable opportunity to perform essential maintenance on their own systems. Commercial customers who use reclaimed water for cooling tower operations typically switch to their potable water backup feeds during the annual maintenance window. Following completion of maintenance and repair work, the system is scheduled to be back in operation by Thursday, February 20.
Harrison Oaks Interceptor
Repairing, replacing and rehabilitating aging pipeline infrastructure has been a focus of Cary's capital improvements plan for many years. One of our most interesting projects recently has been the rehabilitation of the Harrison Oaks Interceptor. Contractors working on behalf of Cary recently completed the pipeline restoration, which conveys wastewater from the SAS Campus, Bass Pro Shop, Embassy Suites and adjacent properties through a very busy commercial corridor to the North Cary Water Reclamation Facility.
Trenchless technology in the form of cured-in-place pipe liners were used to renew the 6,500 feet of 18-inch pipe that comprises this section of the sewer system, extending the service life by at least 50 years. Cary has been using this method of rehabilitating pipes for approximately 18 years because it provides a way to rehab the pipes with minimal excavation and almost no disruption to nearby citizens, business and shopping centers. With these recent improvements, the wastewater collection system in this area will provide reliable service for many years.
Stormwater Resources for Citizens
Addressing stormwater runoff is a community endeavor. Some efforts are regulatory; others are voluntary. Some require pipes, pumps and ponds; others – such as green stormwater techniques – use nature-based solutions to slow and treat water and enhance the beauty of outdoor spaces. All methods make a difference to maintaining the quality of our waterways, addressing property drainage issues, and helping ensure public safety on roadways.
Our new "Green Stormwater Techniques for Your Yard" webpage acquaints citizens with methods that can be used to manage the impact of stormwater naturally. The page also introduces the Walnut Creek Green Stormwater Incentive Pilot Program. Later this month, this opportunity will be shared with property owners in the Cary portion of the Walnut Creek Watershed.
C-Tran Shelter Improvements
The system-wide bus shelter repainting is underway. Take a look at the updated color scheme at shelter Harrison Avenue and Maynard Road. Over the coming weeks, all of the Town's shelters will be painted to match this scheme, which is inspired by the new shelter at High House Road and Cary Parkway.
Smart Water Innovations
Cary participated in a US Water Alliance – Smart Water Innovations Webinar on Friday, January 31. Staff talked about Cary's ongoing Healthy Community – Opioid Wastewater Sampling Project and share details with more than 200 webinar attendees who represent cities, utilities, business and researchers from across the nation.
The presentation focused on our 2018 Bloomberg Mayors Challenge pilot project to develop and test an innovative approach of sampling wastewater for better understanding of opioid consumption in local communities. The presentation highlighted our partnerships with public health professionals to analytical data to help fight the opioid epidemic, to inform citizens and to create conversations to help address the stigma of drug addiction.
Share & Care 2020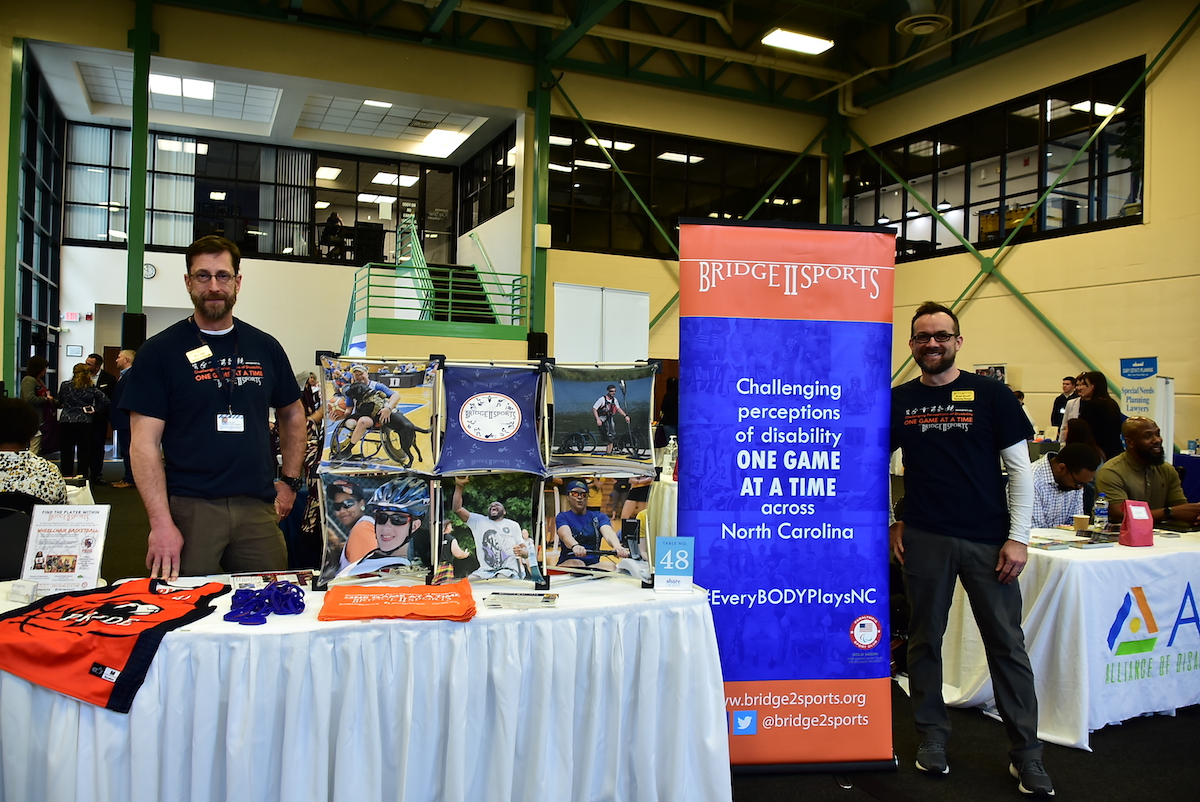 Fifty agencies provided information to the many individuals who stopped by to learn about the resources available for persons with disabilities at Share & Care 2020. This was also a great opportunity for agencies and Town staff to network. Thank you to the many staff who helped to make this event such a success and thank you to the staff who stopped by to learn more about Share & Care!
Advisory Board Meetings
Cary150 Task Force Special Meeting
Mon, 2/10, 6:00 p.m.
Town Hall, Conf. Room 10035
Environmental Advisory Board
Tues, 2/11, 6:00 p.m.
Town Hall, Conf. Room 10035
Historic Preservation Commission
Wed, 2/12, 6:30 p.m.
Town Hall, Conf. Room 10035
Get in Touch
Emails from citizens this week included:
A complaint about the lack of lighting on roads (When asked what roads they were all NCDOT maintained roads)
Kudos to "wonderful, hardworking, polite" public works for fixing a water leak (Call received at 11:30, work required digging several feet deep, all was fixed by 4:30)
Concerns about residents in the trailer park east of Maynard.
Public records request for pedestrian signalization upgrades at Tryon and New Waverly Place and at Keisler and Kildaire.
Criticism about a proposed rezoning to allow 300 multi-family units on Walnut Street, Macedonia, and Jones Franklin.
A request for an update on the Daly 7 Hotel on Harrison (The rezoning and preliminary development plan were approved November 15, 2018. The project is inactive. The next steps would be to submit a development plan for review which hasn't happened)
A request for Crosswalk markings at Dry and South West.
Next week's activities include the State of Cary tapings (there are two locations on two different days), a Cary Matters taping, a State of Cary address to town employees, and a dinner with Apex council members and staff.
Well, that is all for this week. My next post will be on Sunday, February 16th. Although I have Facebook and Twitter accounts those are not the best means of communications with me. Please send all Town of Cary questions or comments to [email protected] and email personal comments to [email protected].
---
From the blog of Cary Mayor Harold Weinbrecht. Photos courtesy of Weinbrecht and Town of Cary staff.
https://carycitizen.news/wp-content/uploads/2020/02/Cary-Sports-Champs-Bidding-1030x571-1.jpg
571
1030
Harold Weinbrecht
https://carycitizen.news/wp-content/uploads/2020/03/cc-news-logo-450.png
Harold Weinbrecht
2020-02-10 16:26:18
2020-02-10 16:26:18
Harold's Blog: Cary Bids to Host NCAA Events