Cary, NC — For Cary's 150th-year, the Town has put together a whole lineup of celebrations for 2021.
While still masking up and keeping a social distance, residents of Cary will be able to uncover interesting and compelling stories while navigating significant and historical locations around Town. The first tour to be released is the Cary African American History Tour.
This one and later tours are designed to be completed within an hour and are not intended to be fully comprehensive. So expect to see several sites and learn tidbits of their historical significance to Cary at your own convenience.
Cary's African American History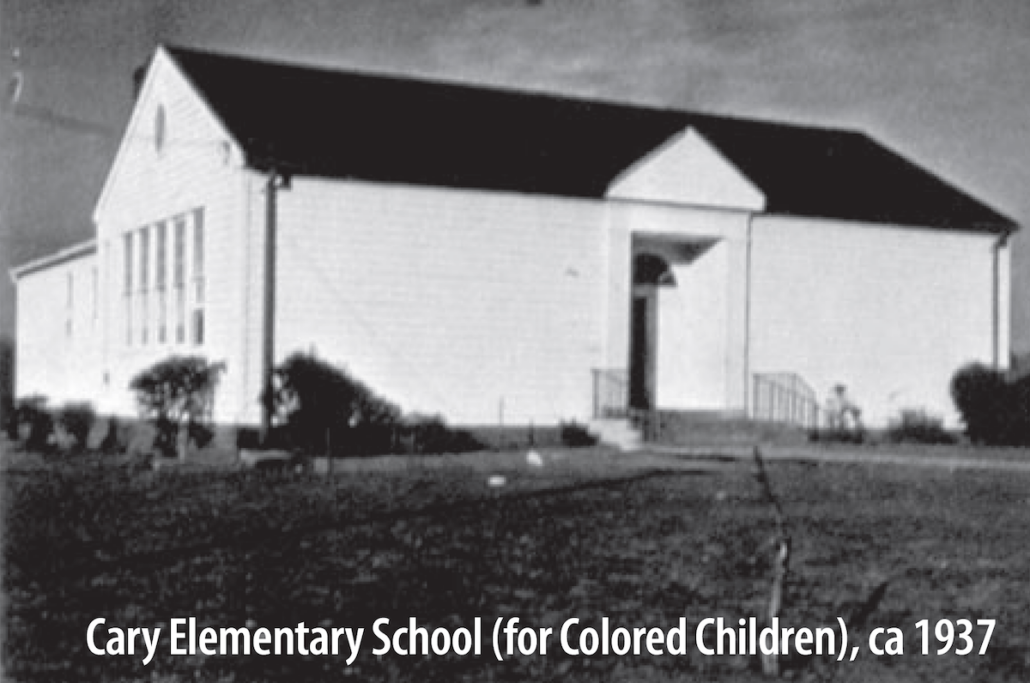 To get a better idea of what the tour is like, here's an excerpt from the Town of Cary:
"It is unknown when the first African Americans arrived in Cary, but by the mid-1700s, enslaved persons worked on the farms and plantations of Cary's white settlers, including Nathaniel Jones of White Plains.
Before the Civil War, Cary had residents who were free people of color, but they were few. After the Civil War, African Americans acquired significant amounts of land in the Cary area, which they used primarily for farming and later for residential and business development.
Over nearly 300 years, and through the struggles of enslavement and Jim Crow, African Americans contributed their labor, knowledge, and culture to help build the Cary we know today. On this tour, you can learn about some of the people, places, and stories of Cary's African American community.
In 2000, twenty-nine Heritage Families were honored by the Friends of Page-Walker for having family members who had been living in Cary for 100 years or more. Twelve of those Heritage Families were African American.
The Boyd, Evans and Ferrell families were three of those Heritage Families and they have streets named for them. Keep in mind that 150 years ago, many of the tour stops were on the outskirts of Cary; today, Cary has grown to nearly 60 square miles.
How to Take the Tour
Head over to the past tours page of the Cary150 website and click "Download the Tour."
A few pages of historical information on each site is given with photos and a map of the locations for your self-guided tour. As participants make their way around the sites, the Town asks that everyone be mindful of when schools or churches might be in session and be respectful of cemeteries and other private property.
Many tour stops are on private property, so remain in your vehicle when visiting them. Circumstances might prevent stopping or parking at some tour stops. Please adhere to appropriate COVID-19 guidelines if you exit your car.
Stops on the Tour
Original site of Mount Zion Baptist Church
Union Bethel AME Church
Kingswood Elementary School
West Cary Middle School
Cary First Christian Church
Turner-Evans Cemetery
Cary First Christian Church Cemetery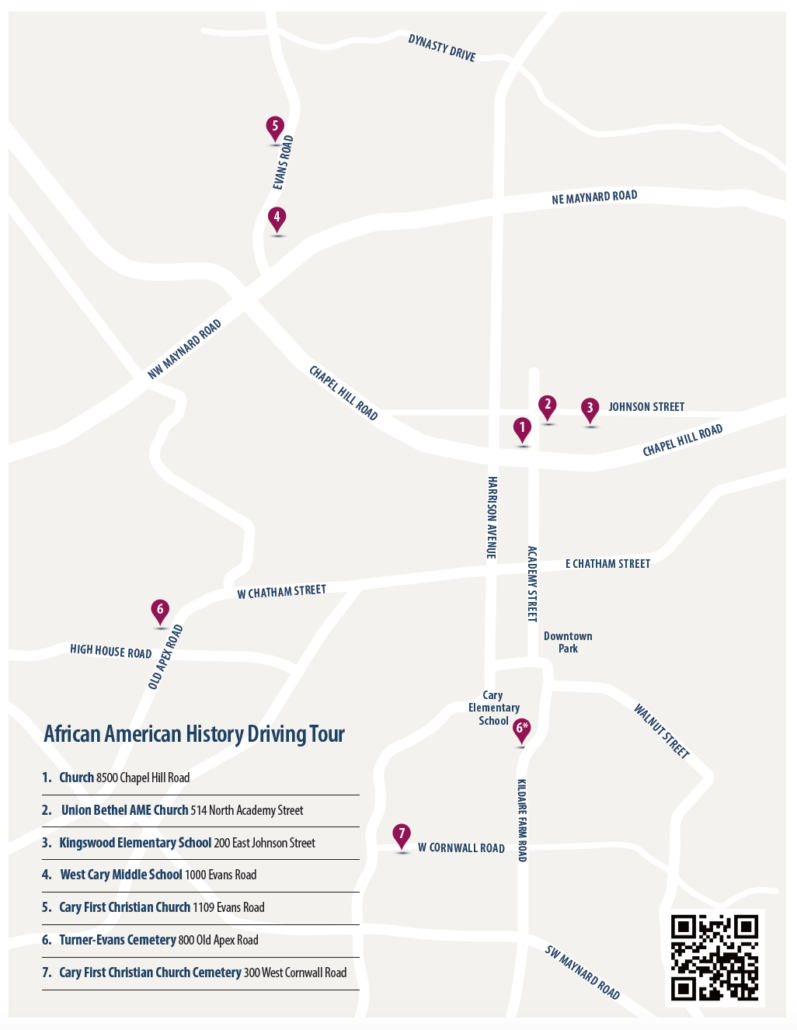 You can learn more about Cary's 150th anniversary celebration, find other tours, share your stories and see what else is happening in 2021 and beyond at www.cary150.org. Share your tour experiences and photos on social media using #Cary150Tours.
---
Story from staff reports. Photos courtesy of the Town of Cary.
All the Cary news for the informed Cary citizen. Subscribe by email.
https://carycitizen.news/wp-content/uploads/2021/02/AFAM-History-Tour-2020.jpg
767
1162
Staff
https://carycitizen.news/wp-content/uploads/2020/03/cc-news-logo-450.png
Staff
2021-02-25 12:51:24
2021-02-25 12:52:02
Take the Driving Tour of Black History in Cary